Meet the team – Nadine Polder
Who are you?
I am Nadine Polder, 39 years old and working as Business Development Manager at 360°KAS. In this role I'm responsible for the development and growth of our portfolio in terms of markets and products but also for Marketing and Communication.
What is your background?
After finalizing my Bachelor at The Hague University of Applied Sciences I decided to take my technical knowledge a level further and started my master Chemical Engineering at the TU Delft in 2003. I graduated in 2006 at the faculty of Catalysis Engineering and started as Process Engineer at Jacobs Engineering in Leiden shortly after.
I was lucky to join the Imtech Management Traineeship in 2008 where I was able to combine my technical background with my commercial and managerial interests. During this traineeship I worked at Imtech Analyser Systems in Tholen as Project Leader on the supply of 8 fully equipped analyser houses for a large oil & gas project in Qatar.
I continued this job after finalizing my traineeship in 2010. In 2013 I got the opportunity to join the Imtech Continuous Improvement Project as Lean Six Sigma Black Belt focusing on sales excellence. After the bankruptcy of Imtech in 2015 I was assigned as Managing Director for the Business Unit Analyser Systems. This became separate entity named 360°KAS one and a half year later.
After giving birth to my second child in January 2020, I decided it was time for a new step making it possible to combine my work with my personal family life in a more balanced way. I therefore handed-over my responsibilities as Managing Director to Vincent Rüter, who was already part of our (management) team as Manager Operations. Per the 1st of May 2020 I will continue to work for 360°KAS but with a focus on my activities in the field of business development.
What is your mission at 360°KAS?
I have always been attracted to the company for its team and its drive to provide clients with reliable solutions that never fail. We are a team of enthusiastic professionals that have a passion for our field of business. It is my personal goal to build our company, with the expertise of this team, to become the preferred global partner of flawless integrated conditioned analyser and sampling solutions.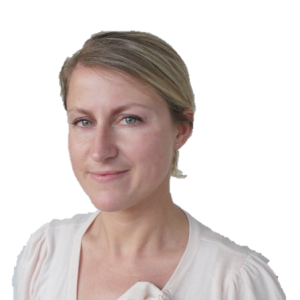 Nadine Polder
Business Development Manager
360KAS - Analyser & Sampling Systems
About Us
360°KAS is part of the Industry International Group. Industry International Group is a group of companies with roots going back to 1937. We help clients improve their business by developing, engineering, constructing and implementing technological solutions in their core business processes and assets.