Meet the team – Ronald Wezenbeek
What is your background?
I have a bachelor in mechanical engineering with a minor in Technical Business Administration. As I am very interested in business processes and optimization, I have done a number of courses in this direction such as Marketing (NIMA-B), Introduction into Psychology and a Bachelor education in Professional Project Management.
And after the finalization of you studies?
My first employer was A. Hak, a company specialized in the construction of underground infrastructure for transport and distribution of oil and gas. I worked there as Project Engineer. After some intermediate steps, I started in 2000 at Saval Fire Protection as Project Manager for the worldwide Oil & Gas sector, delivering fire extinguishing systems and fire detection systems for oil storage tanks with floating roofs. After 8 years I changed jobs and started as Project Manager at Flowserve, again for the Oil & Gas sector but now focused on seal support systems for pumps.
My experience at Imtech (predecessor 360°KAS) started in 2011 as Project Manager for the Petrom project. This encompassed the delivery of 11 oil metering skids (OMS) to Petrom in Romania. The first two years were focused on engineering and construction of the skids in our workshop. After delivery all 11 skids were pre-commissioned at site in Romania. Next to my role as Project Manager, I was also acting as Operational Manager for several years. With the growth of our company it is however necessary to have a fulltime dedicated Operational Manager on board. I will therefore fully focus on project management again, as this is where my interest and ambitions lay.
Why 360°KAS?
After some struggling years under Imtech we are now in full growth again. I feel that I can help the company with that growth, lines are short and we are able to steer ourselves. We have a nice team with dedicated and enthusiastic colleagues who help each other when needed.
We deliver high-end systems, I am always proud to see the end result. We are a multi-disciplinary technical company in the oil & gas sector where quality is leading. Quality and delivery as promised. I want to deliver an end result I can be proud on.
Also the international aspect is interesting as you connect with different cultures. I have for example travelled to Nigeria for a Project Start-Up Meeting. It is interesting to experience that as Dutchman you think you made agreements during the meeting but in fact your Nigerian client acts differently when the meeting has finished. You need to be able to deal with that. Luckily we work with very experienced colleagues and we focus on our customer. No day is the same.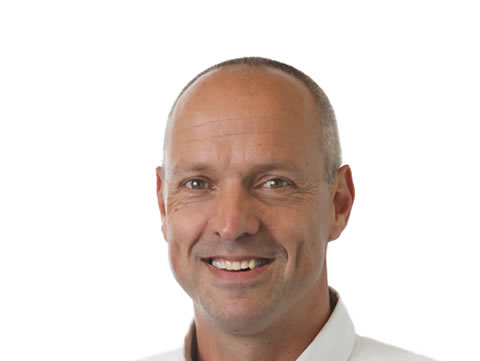 Ronald Wezenbeek
Project Manager
360KAS - Analyser & Sampling Systems
About Us
360°KAS is part of the Industry International Group. Industry International Group is a group of companies with roots going back to 1937. We help clients improve their business by developing, engineering, constructing and implementing technological solutions in their core business processes and assets.