Meet the team – Bram Noordam
What is your responsibility as Manager Customer Service?
Our Customer Service group provides several services to our customers, from the supply and management of spare parts to a variation of service activities at client site. During project execution, our service engineers become part of the project team to execute the internal in house testing to verify design and construction according the purchase order. During the subsequent Factory Acceptance Test (FAT), service engineers play an important role in executing all kind of tests and protocols, demonstrating the systems work according the agreed specifications. Once the systems are shipped to site, the same service engineers install, (pre-)commission and start-up the system(s) They provide training to operators and maintenance personnel. As were operate globally, these service engineers travel on a regular basis.
I am responsible for the full team of experts that makes the above activities available to our clients. I determine and execute our Life Cycle Management Service strategy, lead a team of 6 professionals and work together with the sales, project management and construction departments in order to satisfy our clients wishes.
What is your background?
I am a chemical engineer with a degree from the HLO Laboratory Institute in Rotterdam, The Netherlands. I started my career in research laboratories (TNO Delft) and later at GAF Netherlands. When the latter stopped its production and research activities in The Netherlands, I had the opportunity to change to a more commercial role on the purchasing department. As I really enjoyed technical sales, I moved to a sales role at the analytical department of Emerson. In between I worked as Account Manager at Endress & Hauser, selling a broad portfolio of instrumentation. In my last period at Emerson, 15 years to be exact, I was responsible for selling analyzers and analytical systems. In total I worked in the analyzer and instrumentation business for 27 years.
You have been working for 360°KAS since August 2017, do you like it?
Certainly! First of all, I enjoy being part of this very experienced and dynamic team. I'm infected with the analyzer blood and at 360°KAS it is all about analyzing systems! We have all disciplines under one roof: sales, engineering, project management, assembly, and customer service, which is really a great thing. We work as a team: it is very important to have specific goals and to strive for the best results together.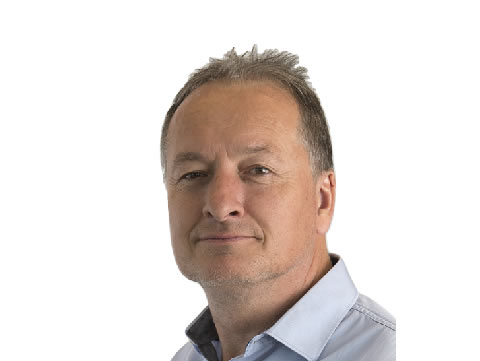 Bram Noordam
Manager Customer Service
360KAS - Analyser & Sampling Systems
About Us
360°KAS is part of the Industry International Group. Industry International Group is a group of companies with roots going back to 1937. We help clients improve their business by developing, engineering, constructing and implementing technological solutions in their core business processes and assets.