Meet the team – Huib de Bruijn
Huib is working at 360°KAS as Analyser Specialist


You are part of 360°KAS for quite some years, what do you do?
I am an Analyser Specialist and responsible for the engineering of analyser and sampling solutions. Within projects I'm involved as lead engineer guiding a multidisciplinary team of engineers throughout the various phases of engineering. I assist our sales team in the conceptual designs to create solutions for our clients. This involves traveling to our international clients providing our specialist knowledge as consultancy for detailing the solution that fits their measurement issue.
What are your current activities?
As lead engineer I am involved in a number of projects at the same time, both executing the engineering work as reviewing the work of the engineering team, assuring a proper design. As all projects are in a different stage of execution, I'm also in close contact with our construction and service department, providing them the required information to guarantee our high level of quality.
How did you end up in the Analyser business?
After finalizing my middle education in Electrical Engineering, I started my career as service engineer at Total refinery in Vlissingen. After 7 years I joined Westinghouse (a 360°KAS predecessor) as commissioning & start-up engineer. Through the years with additional education in the field of industrial automation, ATEX and Material Science I grew to the specialist role I have today.
Why is 360°KAS your ultimate employer?
Definitely for the solutions we offer and the clients we work for: no project is the same! The accompanying requests and specifications are interesting; I have seen a broad portfolio through the years and it keeps fascinating me. I am happy with our in house assembly facility and to see my engineering efforts come to life.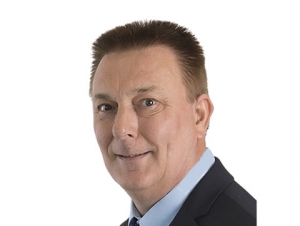 Huib de Bruijn
Analyser Specialist
360KAS - Analyser & Sampling Systems