Meet the team – Vincent Rüter
Who are you?
I am Vincent Rüter, 48 years old and working as Managing Director at 360°KAS. In this role I'm responsible for giving strategic and operational guidance and direction to all departments to ensure that 360°KAS achieves its vision, mission and long term goals.
What is your background?
After finalizing my studies at the Rotterdam University of Applied Science (mechanical engineering) in 1994, my career started at a trading company selling all kind of pneumatic and hydraulic systems to the Oil & Gas market. Via Willich Gresel' (a construction & insulation company) I moved to a project management position at 'Technisch Bureau Dahlman' (nowadays known as 'Royal Dahlman'). Dahlman is a system-integrator for skid-mounted filtration units and dust/ liquid filter equipment active in the Oil & Gas and Petrochemical/ Chemical industry.
After approximately 8 years working as Project Manager I was promoted to 'Manager Projects' becoming responsible for all projects within the Project Management Department. In 2009 I had the opportunity to move to Escher Process Modules where after 2 years I was promoted to 'Deputy Director' becoming operationally (technical and financial) end-responsible for all tenders and projects.
I joined 360°KAS in September 2018 as Manager Operations being responsible for the complete 'engineer-to-order' process consisting of (basic and detailed) engineering, project management, work preparation, procurement, construction & assembly, in house testing and logistics. Per the 1st of May 2020 I was appointed as Managing Director.
What is your mission at 360°KAS?
My personal mission is to confirm the glory of the 'Imtech era'. To realize this goal, we need the right people with the right expertise to achieve our growth targets. But above all, we need to make sure we continue delivering the quality that our customers expect.
What makes 360°KAS, 360°KAS?
360°KAS is a company with high-skilled, experienced and enthusiastic professionals who understand our field of business. All 360°KAS employees are very proud and committed to work for this great company. They have a strong focus to provide our clients with the complex conditioned analyser and sampling solutions they need.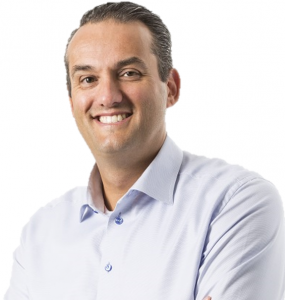 Vincent Rüter
Managing Director
360KAS - Analyser & Sampling Systems