Meet the team – Yanto Schraa
Yanto is working at 360°KAS as Manager Sales

How does your background look like?
In 1991 I started a bachelor in Chemical Engineering at The Hague University for Applied Science. After finishing my studies I started at a trading company called Arcus Staal, selling stainless steel pipes and fittings for the (petro)chemical industry. Thereupon, I moved to Fontijne Holland, became Product Manager Presses and led a small team. After a few years I became Business Unit Manager for the Presses Division. Later on I worked as Area Sales Manager for South East Asia, focused on the automotive and Oil & Gas industry. In 2016 I decided to join 360°KAS.
What is your responsibility as Manager Sales?
Within 360°KAS, I am responsible for the sales team which includes Sales Management and Sales Engineering. With this team we are continuously promoting our organisation and selling our system portfolio worldwide. We operate in the refinery, petrochemical, LNG and food markets. I am individually responsible for the worldwide sales of FCC pilot plants and part of the Management Team.
You have been working for 360°KAS since 2016, do you like it?
Without a doubt! In fact, I am at the right place now. As a teenager I liked chemistry and at 360°KAS I can explore this in its widest sense. Being a part of our Management Team, I am pleased to provide input for our long-term strategy building the organisation. This young, enthusiastic and ambitious team is capable of being a recognised partner in the field of analyser systems, LNG sampling and FCC research. I believe in this team, each having their own specific competences and disciplines, and I am so proud to contribute to it as well.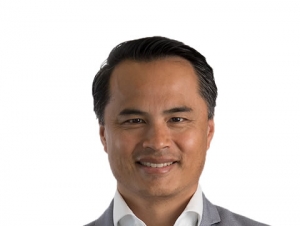 Yanto Schraa
Sales Manager
360KAS - Analyser & Sampling Systems