Meet the team – Johan la Grand
Johan la Grand is working at 360°KAS as Strategic Buyer

What is your responsibility as Strategic Buyer?
In June 2019 I joined the 360°KAS team as Strategic Buyer. I am responsible for the procurement process, which includes long term purchasing strategies, and the development of procurement strategies focusing on Just-in-Time management and category management. I conduct bid evaluations and complex negotiations of pricing and terms and conditions in order to reduce the integral cost price. This process already starts during the sales phase.
What is your background?
I started my career working at a newspaper. After having my own advertising agency, I continued my career at Sagrima BV. Setting up an organization for the development, building, international trading and commissioning of industrial sanding and grinding machines.
In 1999 I started to work for Imtech Analyser Systems in the function of buyer. Through the years I became Senior Buyer and graduated for my HBO education Procurement Management.
After 16 years I changed employer and started in Belgium at GGS Oil & Gas Systems, an independent system integrator for metering systems and LNG sampling systems. In my role as Procurement Manager I was responsible for procurement processes and the project cashflow.
What is your mission at 360°KAS?
I have been working at 360°KAS and its predecessors for more than 16 years. After my short period at GGS, I'm very pleased to be part of this team again.
My mission is to be part of this organization where my personal skills and good communication contribute to an oiled machine. To organize procurement in such a way that growth can be achieved and that value is added by achieving cost savings and finding solutions for our projects from our best-in-class suppliers.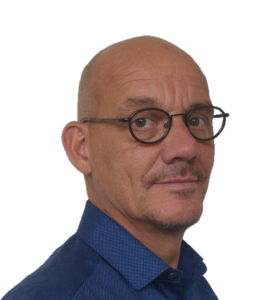 Johan la Grand
Strategic Buyer
360KAS - Analyser & Sampling Systems